Before you throw away your old (slow) computer, give this a try!
A few weeks ago, I was up early in the morning to check in on the BLack Friday sale at an online store in Hungary. The sale starts sometime between 06.00 and 08.00, but we never know when exactly. My plan was to buy a laptop that was largely discounted, so I was ready and just waited for the show to start!
And then it happened, I got a push notification on my phone and went straight to the store. I searched for the laptop that I knew was discounted. I added it to my basket, and just changed the delivery address. But, by the time I wanted to pay, it was already sold out (I guess they sold about 50 pieces in less than 2-3 minutes). I felt quite sad at that moment!
Unfortunately, the laptop I have been using is very slow. I have upgraded the RAM, and that helped a bit, but still, when you sit and wait 3-5 minutes for Windows to start and for you to be able to open your browser, you feel quite bad (at least I do).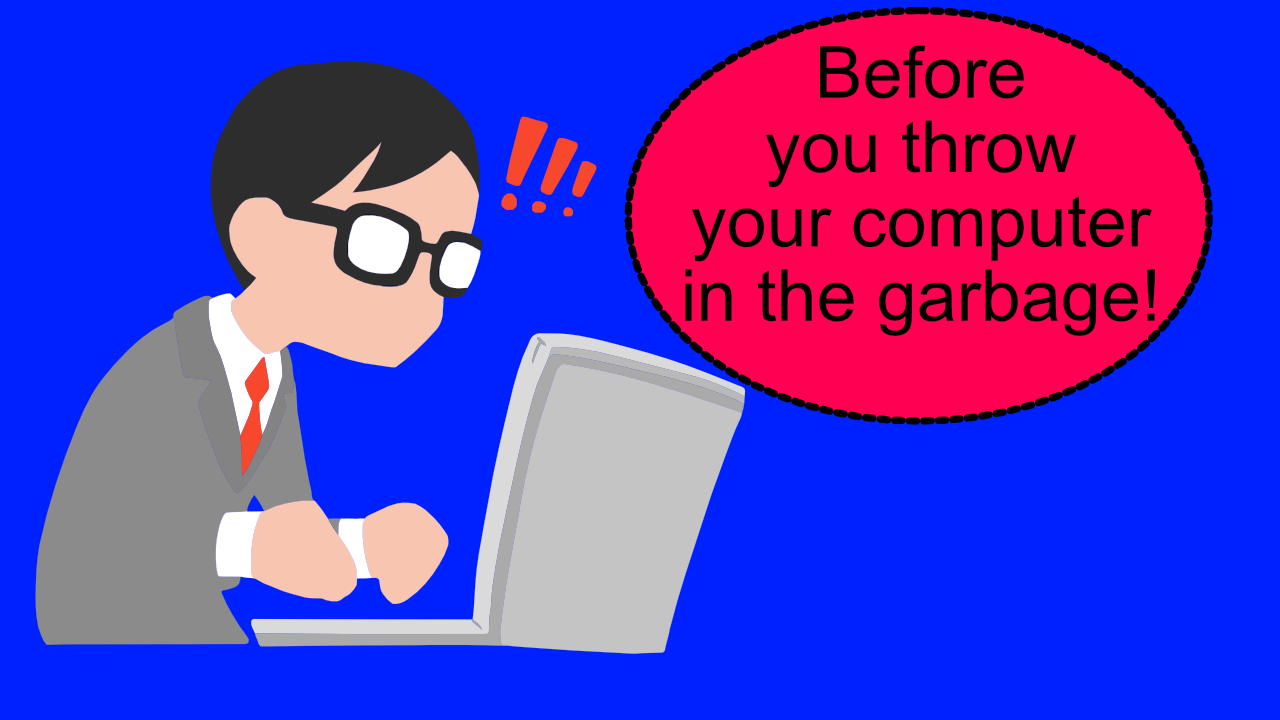 What did I do?
That is when I got an idea. Instead of spending 300 USD on a new laptop, why not do one last attempt at some magic with my old laptop? They didn't only have laptops on sale on Black Friday, but also SSD disks (very similar to normal hard drives, just way faster). So, I ordered an SSD costing only 10% of the price of the new laptop. I was wondering if I should mirror my existing hard drive to the SSD, so that I could just plug it in later and run with all my old settings and Windows installation on the new SSD. But, I thought - this computer is dead anyway, so let's just remove EVERYTHING, and start with a blank and clean Windows installation on the new SSD.
So, I installed Windows over again on the new SSD, and guess what... instead of waiting 3-5 minutes for everything to be ready, I can now press the power button, and in less than 1 minutes Windows has loaded and I can read the newest and coolest articles published in Project Hope within less than 1 minute. Isn't that cool?
In other words, before you give entirely up on your old computer or laptop, why not do a little investment and see if an SSD drive can make just as big difference for you as it did for me?
I am actually happy that I missed out on the Black Friday sale, because for only 10% of the price , I got a "brand new" computer that is working very well for all the purposes I had for it!

This is an original article written by me for Project Hope!
Future reading