Chinese investors panic! Several shareholders of Sino Medical intend to cash out 1.1 billion, and the share price has been cut in 4 months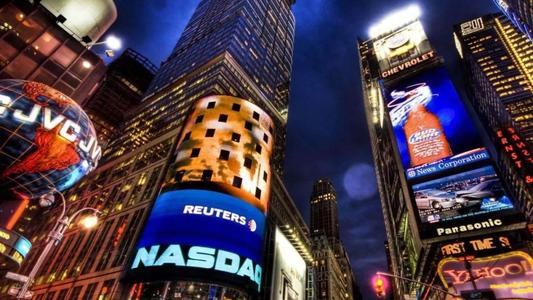 The mood of Sino Medical's 9551 shareholders is a bit complicated.
On November 3, Sino Medical announced that due to its own development funding needs, many shareholders of the company calculated that they would reduce their holdings by no more than 15%. If calculated on the basis of the total market value of 7.601 billion yuan at yesterday's closing, the amount of reduction in this fitted calculation is about 1.14 billion yuan.
In fact, the cost of holding shares for many of the above-mentioned shareholders before listing is very low, and the amount of floating profits is currently relatively large.
For example, in 2017, the registered capital contributions of Denlux Microport and its concerted person Denlux Capital were respectively 3.2193 million (calculated at the exchange rate of 1:7, approximately RMB 22.53 million) US dollars and 535,200 (calculated at the exchange rate of 1:7 , About RMB 3,746,400), and won the equity. Looking at it now, their combined shareholding floating profit exceeds 600 million yuan.
Shareholders have aggressively reduced their holdings, which to a certain extent suppressed sentiment in the secondary market. At the opening today, Sino Medical fell more than 4.7% during the session. As of the publication, Sino Medical's decline has narrowed to less than 1%, the stock price is 18.49 yuan, and the total market value is 7.581 billion yuan.
What's worse is that Sino Medical's stock price has been cut in half. K-line data shows that since Sino Medical hit a high of 43.6 yuan in mid-July, its stock price has begun a sharp correction. In 4 months, its stock price fell as much as 57.47%.
Sino Medical's business scope is the medical device industry, and its main products are stents and balloons. Although the company's product gross margin exceeded 80%, its performance was mediocre.
In the first three quarters of this year, Sino Medical achieved a total operating income of 280 million yuan, a year-on-year decrease of 11.3%; realized a net profit of 49.034 million yuan, a year-on-year decrease of 25.4%. In response, the company explained that the decline in revenue was mainly due to the impact of the epidemic on sales.
In addition, Sino Medical's gross profit margin was 80% in the first three quarters, a year-on-year decrease of 3.5 percentage points, and its net profit margin was 17.8%, a year-on-year decrease of 3.4 percentage points. Gross profit margin and net profit margin are indicators to measure profitability, and decline means that the company's profitability weakens. Some financial media believe that the company's period expense ratio was 61.4% in the first three quarters, an increase of 3.9% from the previous year, which also dragged down performance.
It is worth noting that as early as the first half of the year, Sino Medical had a phenomenon that the net profit attributable to the parent company fell more than the revenue. According to data from the interim report, the company achieved a total operating income of 180 million in the first half of the year, a year-on-year decrease of 15.5%; and realized a net profit of 31.361 million attributable to the parent, a year-on-year decrease of 34%.
On the one hand, performance is declining, and on the other hand, major shareholders are reducing their holdings. The recent downturn in Sino Medical's share price has already reflected the attitude of funds. The company is on a good track, but the stock price also needs fundamental support. Whether Sino Medical can regain market confidence depends on its performance.
Future reading