Does technology stress you? That is called Techno-stress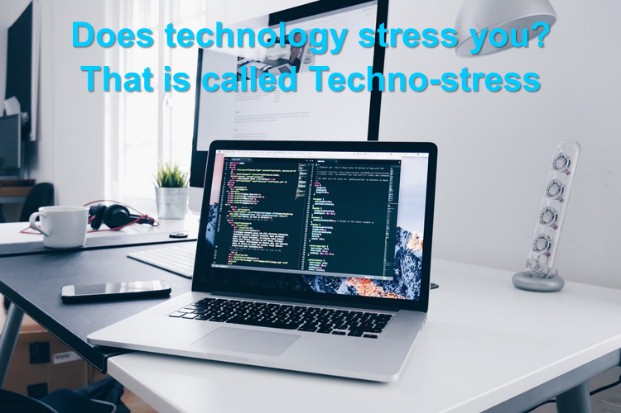 Free use Resource from Pixabay edited with Power Point by @tocho2.
Hello friends of Hope ..!
This could be unknown to some people and with this post I want to raise awareness about the psycho-social disorders that Techno-stress can cause in people.
Technology is in our homes, in our workplace and on a daily basis, so it will be difficult for you to avoid the use of certain applications and technological tools that somehow They were created to "facilitate everyday life", but in today's times it is happening that the constant use and abuse of technology is generating pressure and emotional stress, and it is assumed that no one wants to suffer from this.

Where is the problem?
We must start by remembering that the different "Information and Communication Technologies" are already immersed in our work routines, such as: communication applications such as emails, instant messaging, social networks , even in the case of the more complex tools such as servers and software necessary to carry out some tasks in our offices or from a remote place online, this means that we are constantly active and always connected with the world, this also means that any person who requires our attention may contact us and invade our time if necessary.
When your needs as a person and as a worker are abruptly "neglected" by the constant use of ICTs and the demand for attention from other people through these tools, this is when Techno-stress occurs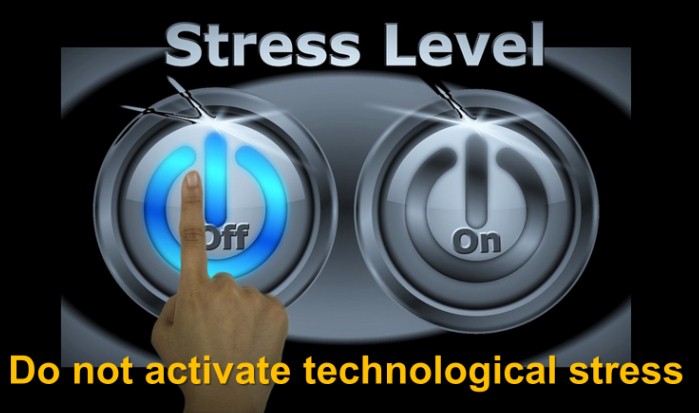 Free Use Resource edited with PowerPoint by @tocho2.
Emotional fatigue resulting from workload and attention to certain activities for a long time, could trigger certain psycho-social disorders in the individual, and 3 types of stress caused by technology can be described at work:
Anxiety about technology: it is common to meet people who feel terror and fear at the possibility of using a new technological tool, this becomes a fear of not knowing how to use this or doubting their own abilities .

Technology addiction: this would be the opposite of the previous case, because at this point the individual becomes obsessed with the constant use of new tools, and the need to develop new skills, although these are really necessary . The most striking thing about this case is that people can reach a situation of dependency that is not healthy and could need medical assistance.

Technological fatigue: we can recognize this with the naked eye when we begin to experience physical and mental exhaustion due to the constant use of an application at work or in our daily life, one of the most frequent symptoms is typical fatigue in the eyes accompanied by the inevitable exhaustion in the mind or difficulty in concentrating.

Mental overload: that occurs due to the saturation of instructions to execute a routine, task or activity that can greatly affect the quality of the results and the worker's ability to concentrate.
These conditions suggest that technology is not always our best ally ..!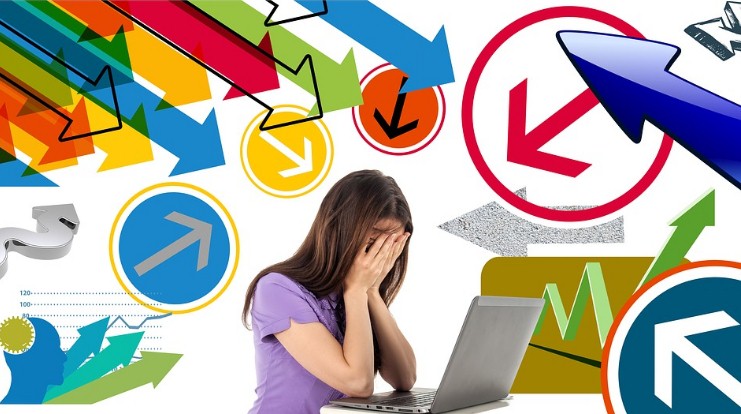 Free use Resource from Pixabay.
We have reached the point of needing companies in some way to take initiatives and actions aimed at avoiding the overload of technological stress on workers. Some of these measures should be aimed at the "effective management" of the workers' skills, taking into account their ability to handle technology and an adequate balance between assignments, time and the goals set.
Did you know that techno-stress can occur at home? What would you do to avoid it?
---
If you liked this post, comment and let me know your opinion ..!
More information on this topic here



Future reading