Domotics or Home automation, do you know it?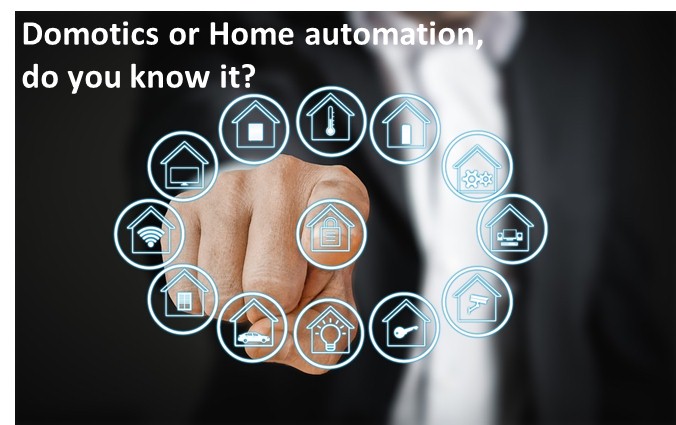 Pixabay resource
The word home automation sounds very close to robotics, and if we delve a little into the proximity of these two concepts, then we will find that there is a great relationship since in both cases the reception, processing and control of information is implicit to carry out required actions.
Home automation is a science that is exclusively dedicated to creating devices and applications that allow automated control of a home, and up to this point it is truly amazing. It should be noted that this principle cannot be raised to the control of buildings, offices, industrial facilities, among others.
What is the ambit of Home Automation?
We can define its scope by listing what this "discipline" of system automation can offer:
Lighting control, by turning on / off / adjusting the lights at home, remotely with an application on your Smartphone or according to a programmed schedule.

Internal temperature and climate control, allows the on / off / adjustment of the air conditioning or heating, either in the whole house simultaneously or in independent environments according to the number of people who occupy it.

Control of security devices at home, this is not limited to the already known automated alarms or motion sensors, it also integrates the control of doors and windows that can be opened or closed with remote control, access control and integrated video for monitoring. And an amazing application that generates "simulation of presence at home" by means of movement and sound when we are away or on vacation, can you imagine in great fright that this would cause intruders?

Control of electronic devices such as televisions, radios, internet, blinds, washing and drying programs in our washing machines, computers.

Control of information and communication, through the management of the voice and data system, internet, images, sounds and messages (including warnings), videoconference, among others.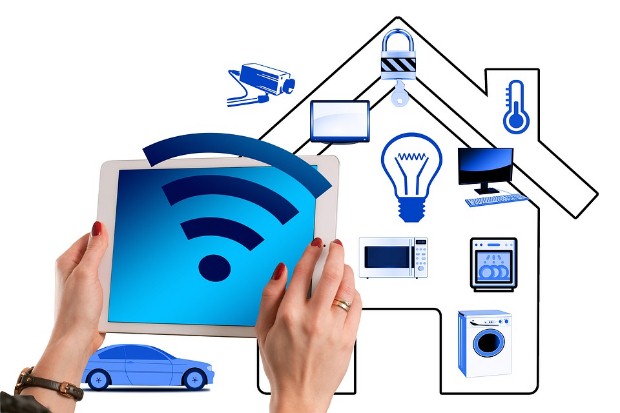 Pixabay resource
Do you want an automated house?
Advantages and disadvantages:
The best of the benefits of home automation in our lives is the integration of all these functionalities previously described in our homes and offices that can be perfectly controlled from a computer, a Smartphone or Tablet, that simple.
Secondly, it provides a comprehensive management of home security when we are inside or outside the home, including timely management of alarms and safe actions against the possibility of fires, power cuts and, before that, water or gas leaks.
Next, and this could be the most important aspect, the management of energy savings, because it provides a record of energy consumption in the home and establishes savings patterns that can be perfectly adopted or adjusted according to the hours of lowest consumption or cost.
Regarding the possible disadvantages, they could be summarized to two fundamental points; The first would be the automation costs of your home or office facilities; and secondly, the dependence on having at home "devices that do tasks for you", to the point that the individual can suppress his own human instinct, and this is a delicate subject.
How does Home Automated work?
Seen by a user, this is a simple process, the house must have sensors that determine a need, actuators that put into operation the equipment or devices that the user wants to operate, all these indications are being executed or controlled from a panel of management (Tablet, Smartphone, PC, etc.) and the signal is transmitted via internet via Wi-Fi generally.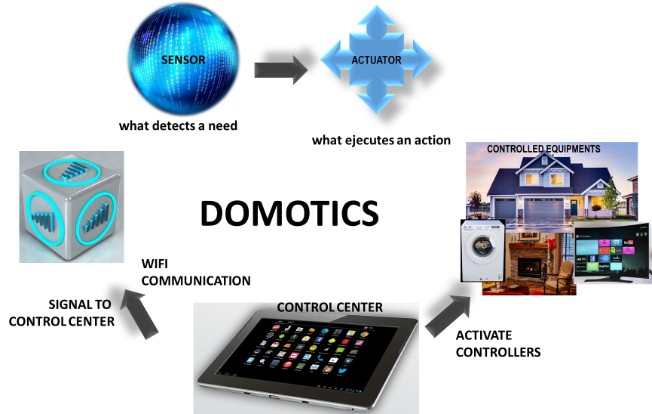 This is how home automation works. This image were edited by me using power point and Pixabay resources, 1, 2, 3, 4, 5, 6, 7.
There is no doubt that this is a great novelty, the best contribution that we can extract is the regulation of electrical energy consumption, the controls on the security of our home and the feeling of comfort in a self-managed home. In the case of offices, this is really necessary and favors in many the actuation and control of electronic work devices, beyond this the air conditioning that many times in reason of complaint about high or low temperatures in the offices.

Now that you know all this, what do you think about automating your home? Would you dare? Do you really need it? To what extent is this necessary in our homes? I want to know your opinion.
All this material was written based on my experience in executing automation projects, and I tried to make this article as simple and understandable as possible. I hope you like it



Future reading