India looks to Latin America.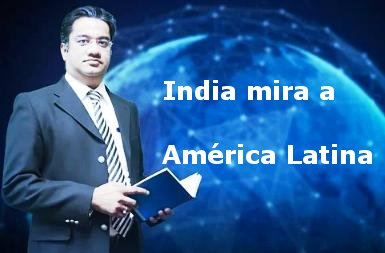 For some time now, companies from India have established themselves more frequently in Latin America because their executives consider that the region guarantees solid growth while they can bring substantial improvements in the unemployment rate but above all an increase in the flow of money coming from investment projects.
In this sense, one of the companies in India that is betting big to invest in Latin America is the technology company AMAGI, which has decided to look at us in the face of what they consider the great potential of the region in terms of ICT, that company is a leader in your country in efficient solutions for the Cloud that can be integrated into any platform, incorporating the digital advertising segment in the region.
AMAGI, with a high presence in the United States, Ecuador and Venezuela, develops applications with traditional companies in the area of digital advertising such as AMC Networks, Turner, Discovey Networks, Scripps or Viacom providing innovative digital transformation solutions, being one of the several leading companies in your country that has looked at this area with preference.
But what do Indian companies see?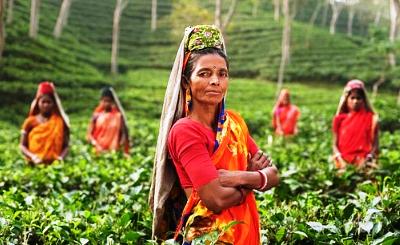 In addition to the wide possibility of exchange of goods, services and investments, Latin America as a whole is the most reliable of raw material providers for many of the investment areas of India. The reliability that the region offers gives it the possibility of being the first when Indian companies study the portfolios for their investments.
Another important aspect is the ease of executing customs and tax procedures in most of the countries of Central and South America, almost all of which have safe ports for the timely dispatch of goods.
By last; Latin America is becoming a leading region of the global economy thanks to important investments from China that if we add the entry now of a market like India that has 1,500 million inhabitants and a GDP of 3 trillion dollars guarantees in the region every day more opportunities for growth, which in theory should translate into more wealth and better public services.
And what is in the present and future.
In fact, according to data provided by the Confederation of Indian Industries, the investments of India in the last 3 years even exceed those made by China in the region, estimated at about 2,800 million dollars annually, with Peru being the country that has been most favored with this commercial exchange, but without neglecting markets such as Argentina, Brazil, Colombia or Mexico whose exchange is constantly increasing.
Just to cite a couple of examples, the Republic of India is the largest buyer of Soy in Argentina and its contribution to the car market in Colombia, Mexico and Peru is incalculable.
Hugs for all: Dango
reference images: Pixabay
Future reading