Neuroscience Vs. Architecture, a current challenge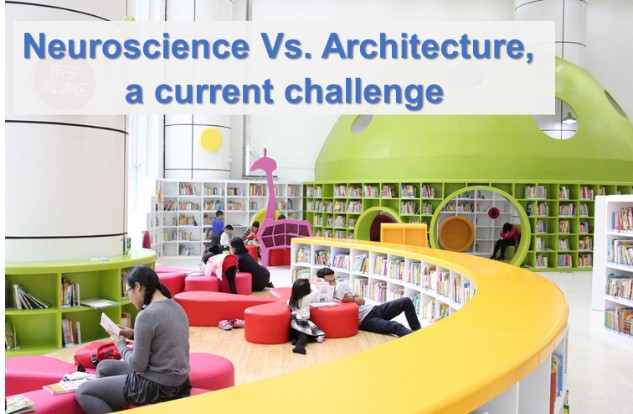 Free use Resource from Pixabay, edited with PowerPoint by @tocho2.
Hello friends of Hope ..!
Today I bring a very interesting topic for me that I usually develop in the field of architecture, engineering and construction and I am also a professor at a university in my country.
We all know that, under normal conditions, spaces intended for the teaching and education of children and young people must have characteristics that favor the educational process and have enough areas for activities sports and recreational among other aspects and this is an issue that can be handled from the architectural design; So where does the neuroscience aspect fit?

Understand the relationship between Neuroscience and Architecture
Neuroscience as such "is the science that studies the human brain" and largely focuses on aspects such as memory, perception, learning, behavior, language, memory, consciousness , among others; If we reflect a little on these aspects we will find that staying in an educational center such as school or university offers the individual sensory experiences such as the smells of the gardens or the particular smell of the libraries, the warm sun in the morning coming through the windows. from classrooms, to the feeling of "confinement" that is perceived in the offices.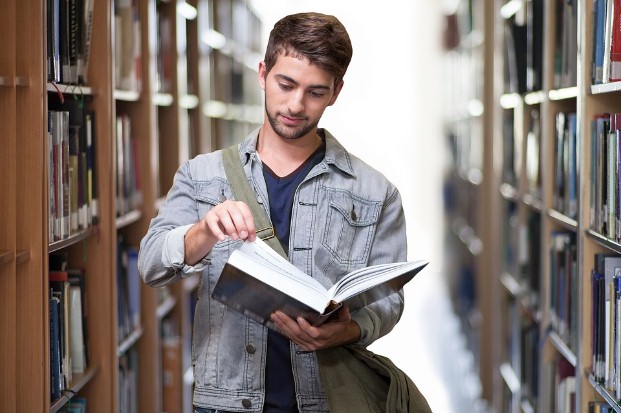 Free use Resource from Pixabay.
Every time I visit a university in my country, I can keep in my memory different sensations related to the spaces of its buildings
Architecture and neuroscience can be combined to provide the best experience in the educational process of children and young people, in fact, the fundamental intention is to lead the individual and the mind to a state of comfort and relaxation to enhance the learning process. Therefore, through an adequate architectural design, it would be possible to improve the perception of the environment that students and teachers may have in colleges and universities, taking into account the following aspects to improve in architectural models:
Mobility : it is necessary to improve mobility in closed spaces such as classrooms and study rooms, as well as provide seats and ergonomic furniture that allow a better posture for students during study hours.

Lighting : it is no secret to anyone that in many old buildings the lighting was not very well managed and even with the current advances in terms of modern and efficient luminaires, the dimensions and heights of the rooms are still a problem when it comes to adequate lighting. In some cases, natural lighting can be sufficient and sometimes excessive and unpleasant; in other cases, artificial lighting is simply not enough or not adequate, consequently, it is necessary to achieve a balance between natural light and artificial lighting to provide a pleasant sensation without straining people's eyes.

The colors of spaces : we all know that colors could in some way influence people's moods, so if the need is to offer comfortable sensations in educational institutions, Neutral and cool colors could help in this process. Sometimes we could lead to find the inappropriate use of warm colors such as reds, yellows and oranges that, far from favoring concentration, rather generate feelings of anguish in some people.

Recreation areas : open gardens with abundant green areas with grass and large trees that provide shade, are the preferred ones to occupy the free hours and in many occasions generate a feeling of calm, peace and tranquility in people evoking "airs of freedom", so that these outdoor places promote the release of stress sometimes generated by classes and studies.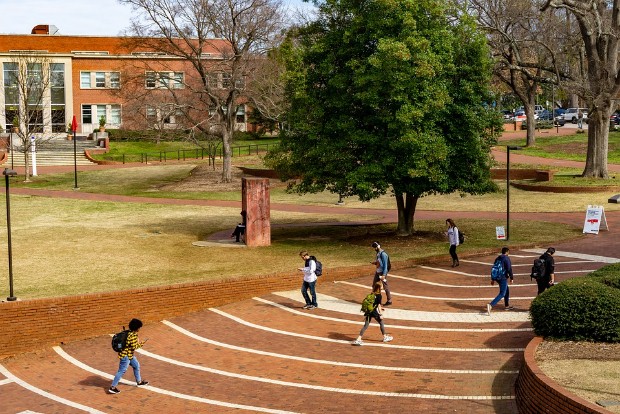 Free use Respurce from Pixabay.
We can now conclude that Neuroscience and Architecture seek to relate to achieve an adequate management of the sensations and behavior of individuals who are subject to a learning process and I personally can add that teachers are also sometimes subjected to a certain level of stress and exhaustion, so with this new concept of "sensitive" buildings we could also benefit.
I can even think that this new architectural trend would help me improve the spaces in my house ..!
---
If you liked this post, comment and let me know your opinion ..!
More information on this topic here
Future reading