NEWYES WeatherPad
NEWYES WeatherPad is a very compact 10 inch LCD tablet with only 1cm thick and only 243g in weight. Making it perfect for transport but portable doesn't mean fragile as the sturdy ABS shell is very durable.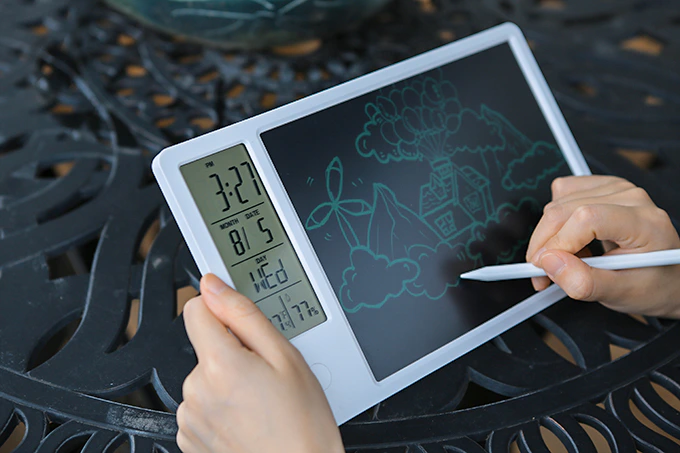 The colorful doodle board screen features eye protection technology, so it is perfect even for children. You can select either the partial erase or full erase screen, and the convenient screen lock button ensures that mistakes don't ruin your creation. And with the stylus attached magnetically, it becomes even more convenient.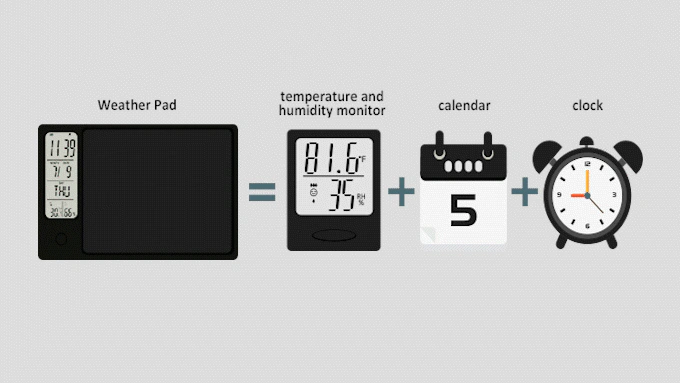 NEWYES WeatherPad has advantages that can help you understand the need for it in our new-age system. Humidity settings can be a major problem with dry and humid air in residential homes. It alerts you from time to time of dry and wet conditions in your home. It can help to use the settings like humidifier and dehumidifier accordingly to meet the temperature needs of the house.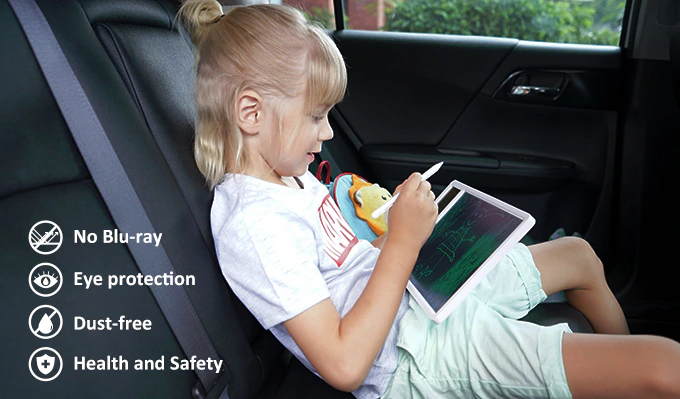 When you are considering moving to a new home. The Weather Pad helps you understand humidity and temperature also helps you maintain the normal temperature in your home.
Even people with certain illnesses, such as coughs and colds, can consider purchasing Weather Pad for heat and humidity relief, even in a condition of permanent illness like arthritis and tracheitis.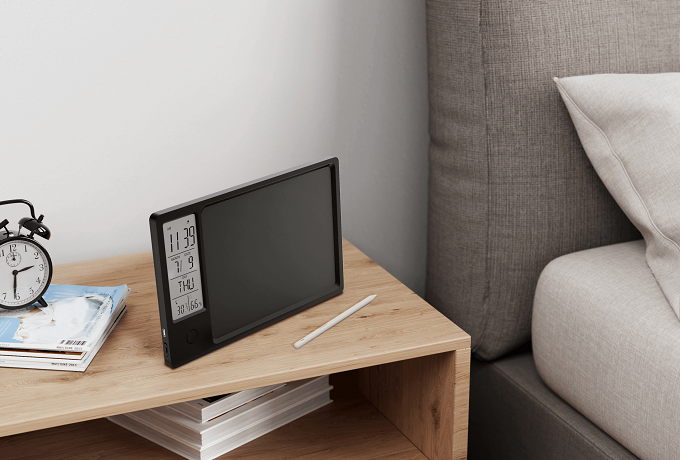 LCD writing pad can help you avoid paper and family can leave messages to each other. As well as the essential notes required can be solved by Weather Pad.
We are trying to make a global change with our range of innovative and eco-friendly products, which will help the next generation to survive peacefully on our mother earth.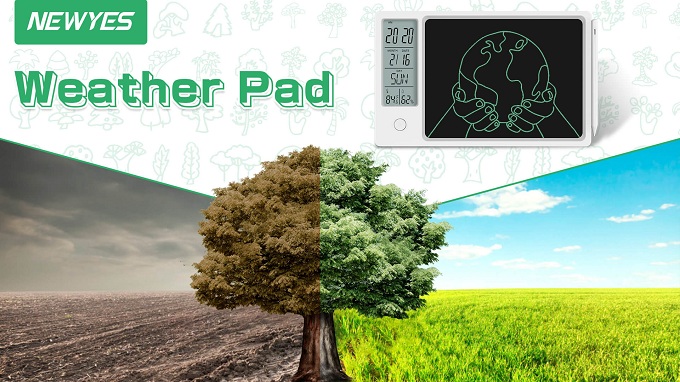 This very interesting multifunctional device is about to be launched on Kickstarter and the crowdfunding campaign will start very soon. You can already sign up for the giveaway in the form of a protective cover by simply filling out the form on their website.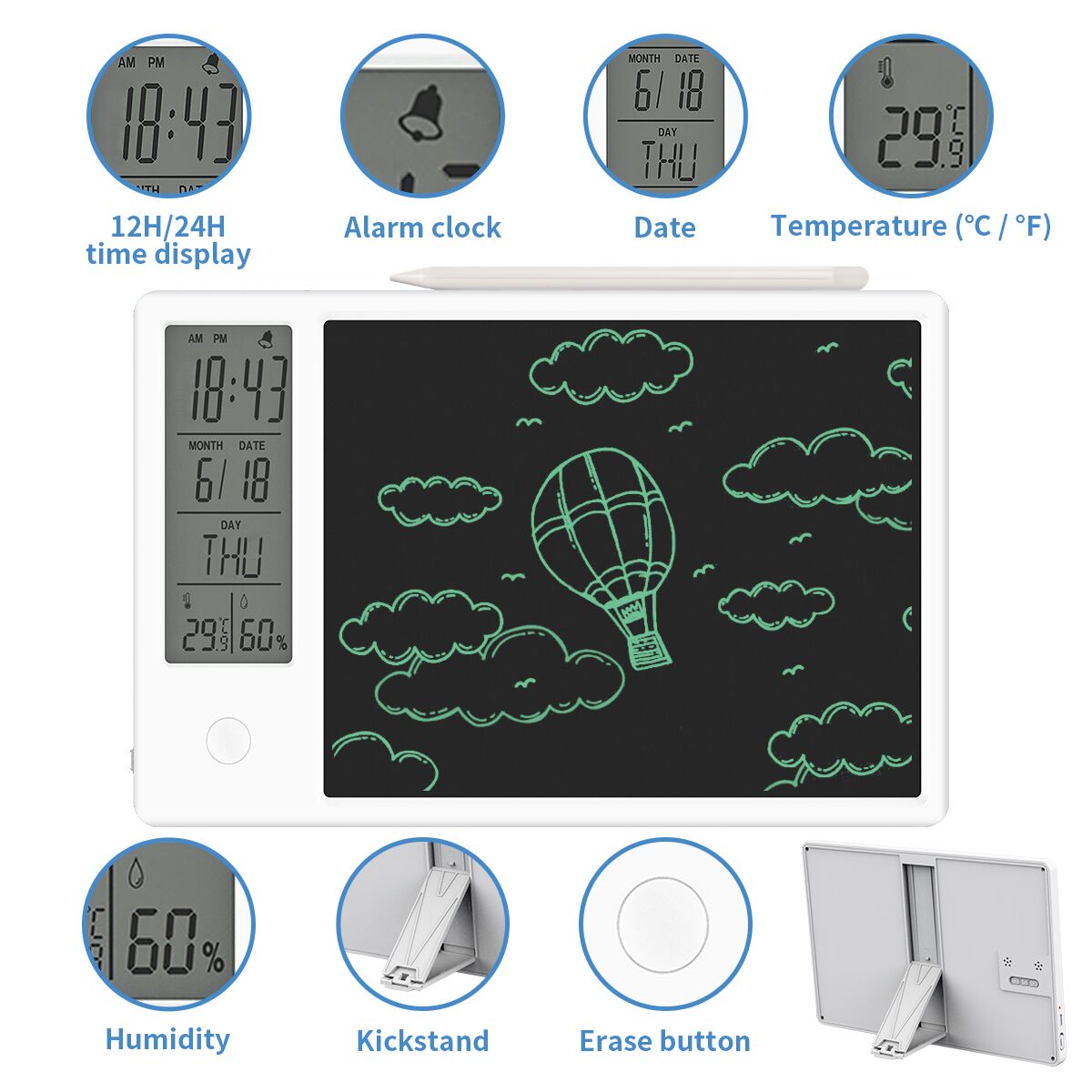 Kickstarter prices for NEWYES WeatherPad will be significantly lower than retail prices of just \(17.99 or\) 19.99. Make sure to keep an eye out for this project as it has a lot of promise. Or just sign up to receive messages on the pre-launch site.
NEWYES WeatherPad
Future reading