Simple tutorial on how to control your smartphone with head movement.
Hey peeps. We're here again, trust you all are doing good. In this post which should be simpler than you could expect, you will be learning through step by step on how to control your smartphone by simply moving your head instead of usual way of moving your fingers.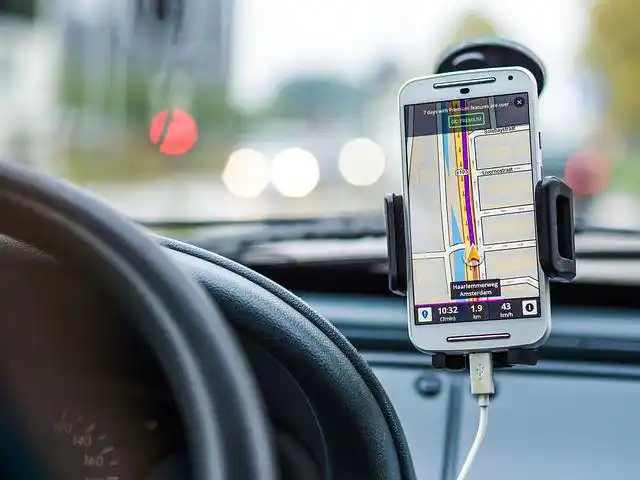 Pixabay
Foreword
The invention of smartphones was mind-blowingly amazing to many, this made people underated the use of olden cell phones which in their time of investigations was amazing in their own forms as well. This is the level at which humans are desiring for more mind-blowing innovations. From the look of things, people will not need to do anything in the nearest future as technology is taking over humans activities.
Just when you think you know every wonder and trick smartphone can perform boom another one is been revealed. Some of these tricks are inbuilt in high value smartphone while some can be accessed through Apps in playstore or App store. One of which is the ability to control your smartphone just by turning your head in front of your phone screen.
About Eva Facial Mouse App
Eva Facial Mouse App is a mobile application which is capable handling the use of your smartphone through your head movement as far as front camera is concerned.
As simple as that, the free mobile app tracks and capture your face movement in order to obey the command. When the app is enabled, it can work on every other app in your phone including typing and lots more. This app is more of use to people with health challenges such as cerebral palsy, muscular dystrophy, amputation and more who can't use their hands or feels un-at-ease while using their phones with their fingers.
As a normal person, you can as well install the app and use it when you're less busy with your hands such as when eating or something of such. The App has about 5M+ downloads, about 25k reviews with just about 26MB of space. It was launched on playstore since 2015 November 19 and can work on Android 5.0 OS and up, it is on playstore, find more about it meanwhile, I'll walk through on how it works.
**Step 1: install and launch the app:**✔️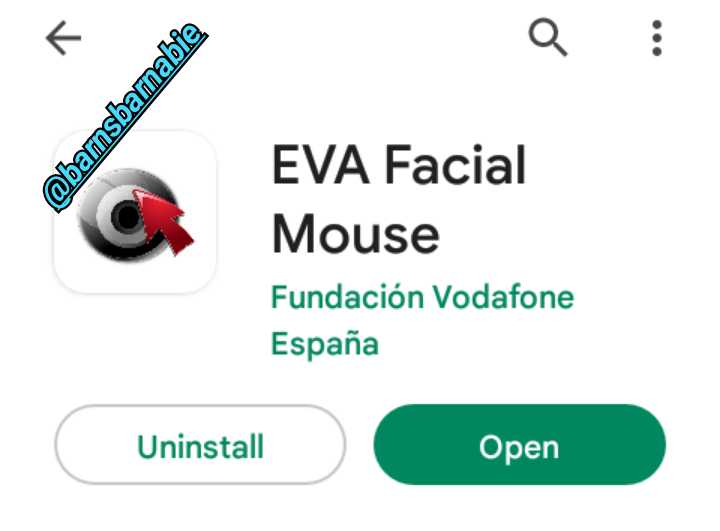 Search for Eva Facial Mouse on playstore and install it, the App screenshot above. Once installed, click and open it, grant all permissions and wait for it to load which shouldn't take much of your time.
**Step 2: Set up wizard:**✔️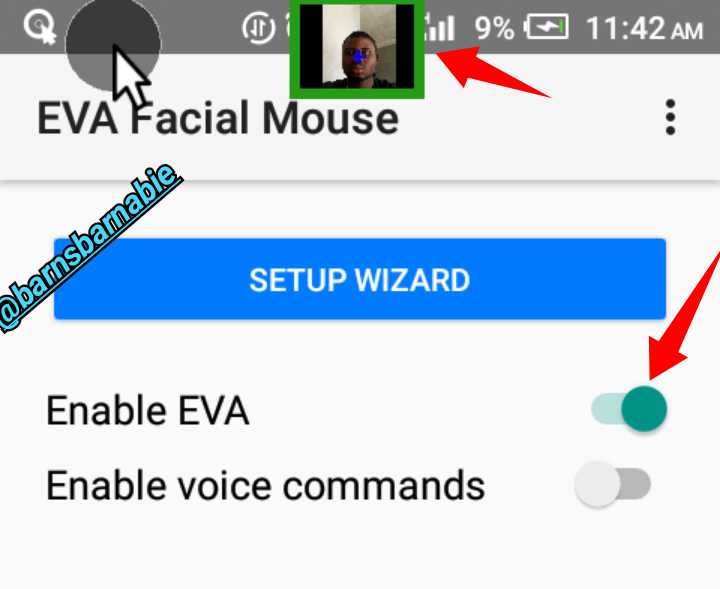 Here, you have two options; to enable Eva and to Enable voice commands, click the first to enable Eva. Immediately it's enabled, you will see your face in the front cam optop of your screen as seen in the screenshot.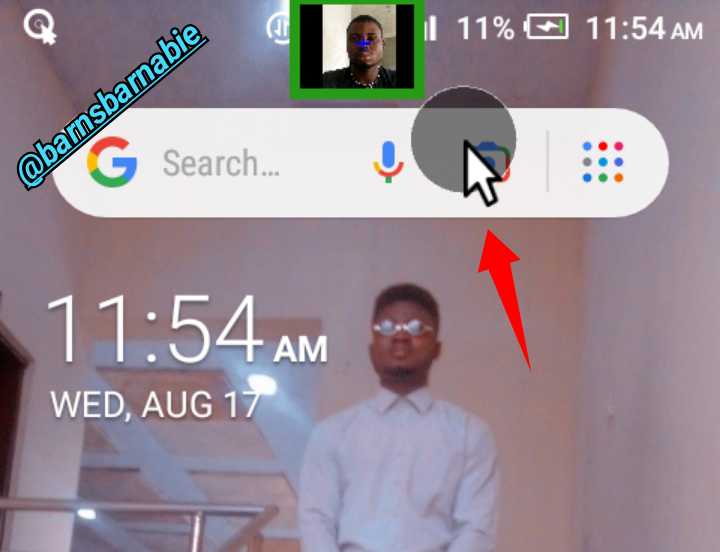 After that you can minimise the app and then you're good to control your phone with the movement of your head , you can control it with the help of the bold cursor.
Click on the 3 dots at the top right hand side corner of the app to access the settings. There you can customise it according to your usage. And when you want to stop using it, you can simply Disable Eva in the home screen of the app.
Conclusion
Giving commands to your smartphone without touching it hasn't been easy as this. The app doesn't even have much annoying add, neither a paid plan. Use it to the fullest, enjoy it if it's of your taste. You can ask me about anything if you're confuse and I'll be happy to reply. Cheers.
Regards; @steem4nigeria
Bless you
Future reading