Some future skills that will help secure your future.
Skills are a brand new way to the future, we live in a world of change and the government is no longer fulfilling the promises it made to us before they were voted into power, we are now in the era where everyone needs to allow their skill speak for them and as we move year in and year out the margin is getting clearer making it obvious that there is a difference between an old skill and an updated skill.
An updated skill is a skill for the future and regularly improving the skill you have will pave way for better jobs, better opportunities to explore as well as better profits, it is very important to check out for ways to upgrade your skill and even learn new ones when necessary.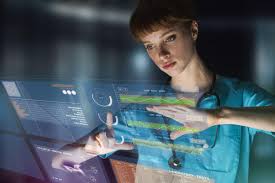 Below are some very important skills that can change your life forever.
We are in the age of programming and coding is a top notch skill at the moment, with the fast growth of artificial intelligence coding is fast becoming an highly sought after skill, coding controls the essential machine language and it is a skill that will still be much needed in the future, luckily for coders there are different machine languages and you can just pick one of the machine languages that relates to your area of interest and become extremely good at it.
Data capturing and analysis.
The need for data analysis is not going away anytime soon, a lot of companies are having their eyes on earning with data and a good data analyst is always looked out for, a good data analyst can operate as an individual start-up or work under a company.
Learning new languages.
There are so many opportunities in learning a different language from the one you speak currently, these new language will put you at the point of being able to earn more income. With the skill of a new language you can comfortably work from your home by working as a translator or teaching people to speak that language which may either be done physically or virtually.
Pitch your business online.
Either you already own a business or you are looking at starting one of your own, the internet is an attractive market place for you. Discover the business opportunities available online and even if you are pitching the idea physically, still maintain an online presence to drive your sales better.
Improve your writing skill.
Even if we think that less people are reading, we still need to focus our attention on improving that writing skill because good writing is a skill that will never run into extinction. If you are a good content creator, do it well and get upskilled at it in order to attract better traffic to yourself.
Future reading