SteemAlive Presents ProWritersHub. (W6):Steemgrowth A meet up with follow steemian in my city.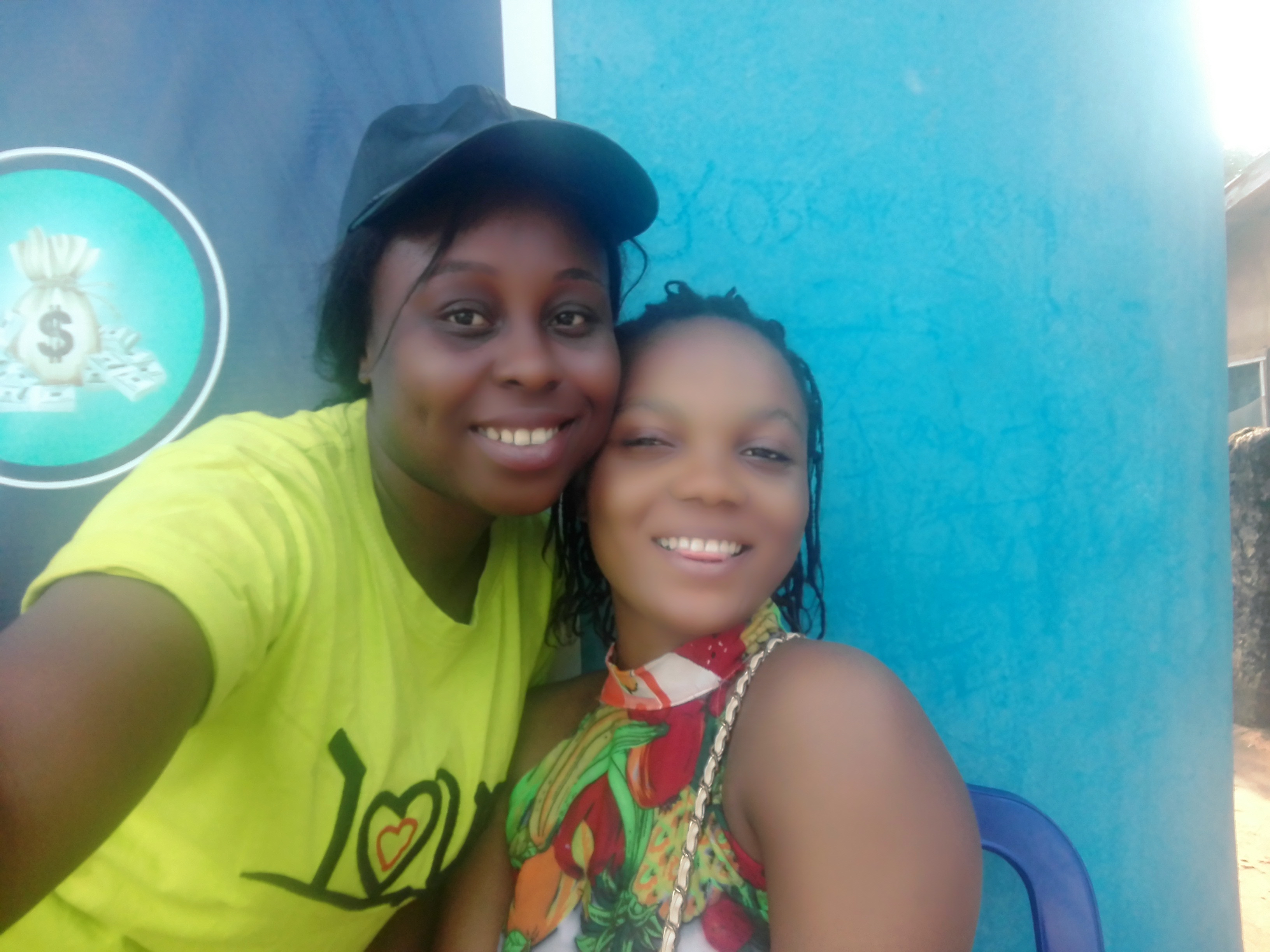 @esthyfashion and I
INTRODUCTION
Is a good idea for steemians to always meet. In other to discuss the progress and share ideas of how to become more successful in all ramifications. I was able to meet with this great steemians.
okere-blessing, ogechukwu-martha, esthyfashion and chichieze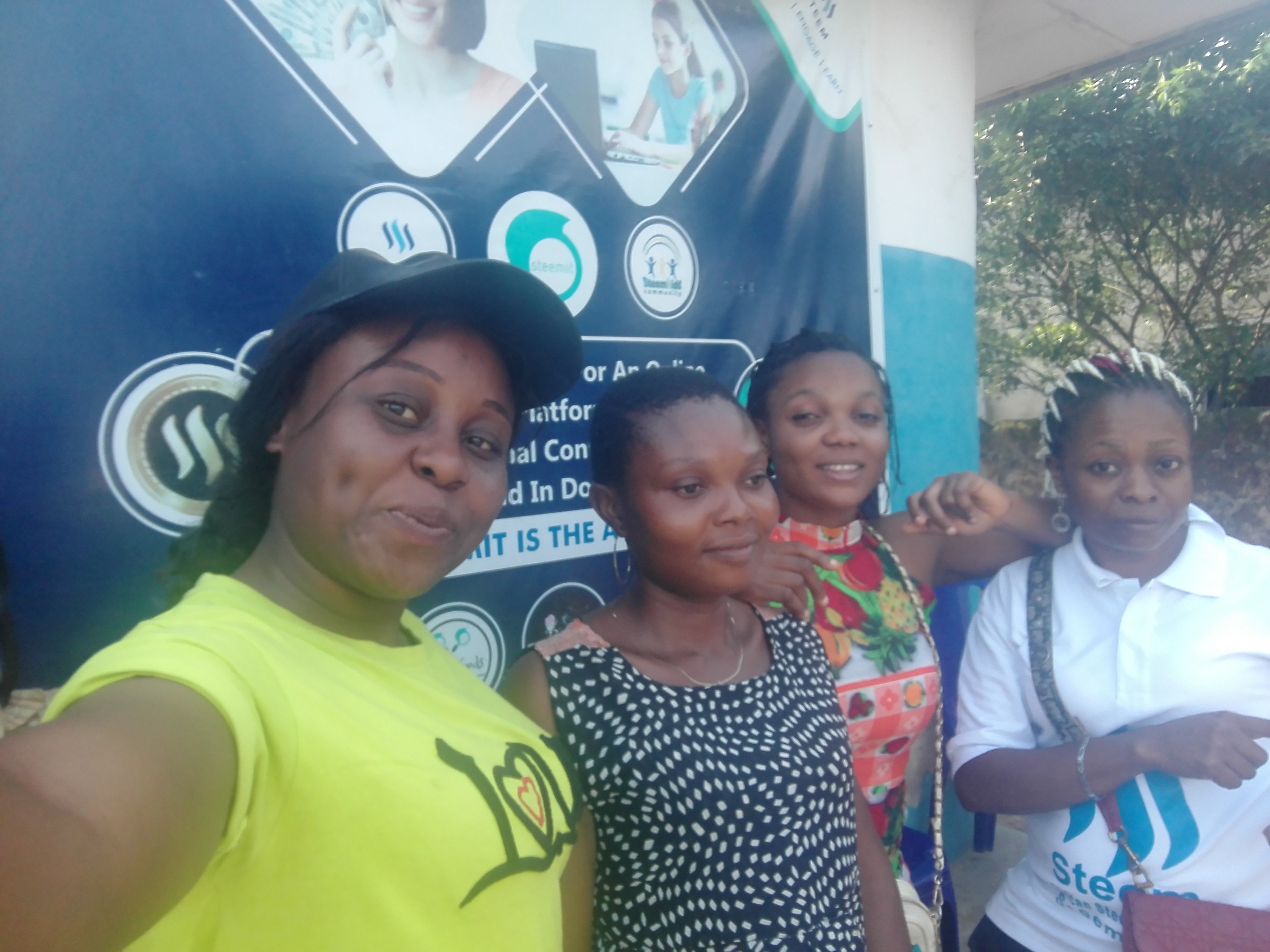 Great steemians
Our meet up was at steemit office mbak road uyo Akwaibom state. Having them around was something i wished for because I admire people who are hard working and people who has focuse in life. When we met we discussed about how to promote steemit in Uyo and its environs. We also discussed on how to have multiple income in order to save up our steem for rainy days. We also encourage inactive steemians to come back and esthyfashion was one, she promised to be back once she fix her shop. Because she was busy searching for a good location where she can stay and do her business.
chichieze, okere-blessing and esthyfashion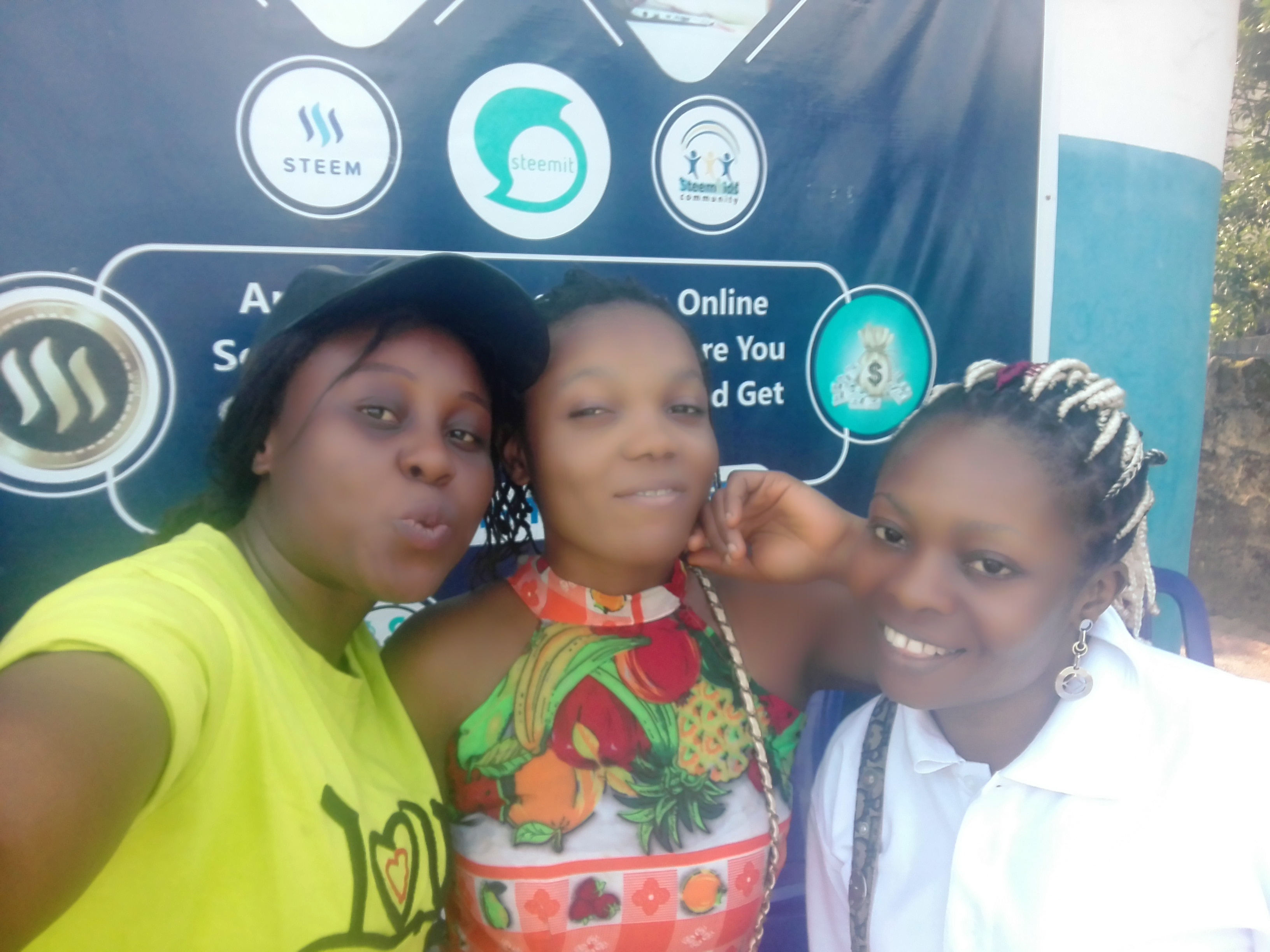 esthyfashion, chichieze and I
The person that organized this meetup was @ijelady but she was not captured in this picture. She is always leading out in our Uyo team goal getters meet up. There was no refreshment served after the training and sharing of ideas, What we departed to our various homes.
Why do you feel steemians should meet regularly
A tree can not make a forest.
Steemians meeting regularly helps us to understand each other very well.
Meeting regularly also help us to share our steemit challenges with others who knows better.
Regular meet up helps us to be active, It also challenges us to do more where we are lacking.
There are things you cannot learn online coming together like this gives you the opportunity to ask face to face questions and praticalise with leaders.
Regular steemit meet up makes you to know more people who are also a steemian.
There are time we feel lazy about writting on steemit but regular meet ups like this give moral to keep steeming high.
Is in steemit regular meetup you can see fellow steemian tell you some secret to be successful
Conclusion
Meet up is very important. It revives those that is losing interest. Additionally, steemit meet ups should be encouraging and refreshing. Let there be something that can attract others to come when the see the outcome. I love steemit. I love steemalive, I love all my follow steemains.
special mention @steemalive @ijelady @marajah @beautybb @precious123
Future reading