THE CONNECTED INDUSTRY, by @tocho2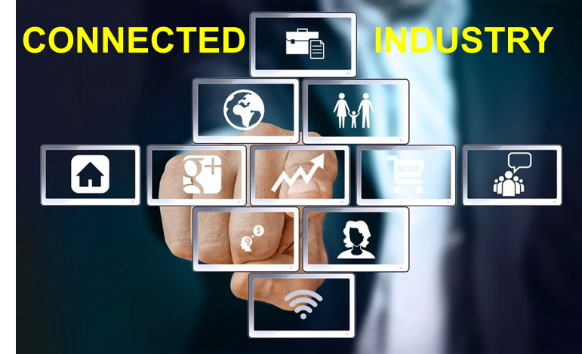 Free use Resource from Pixabay, edited with PowerPoint by @tocho2.
Hello friends of Hope ..!
I recently learned that the fourth industrial revolution is known as Connected Industry, I imagine it is because we are in the best moment of the digital age.
The Connected Industry refers to the processes controlled by Artificial Intelligence and the incursion of information technologies in each of the industrial and productive processes that we know.
Characteristics that stand out in the Connected Industry
• Information Technologies have a leading role in Industry 4.0, Big Data with its great ability to obtain and disseminate "strategic data" such as consumer behavior, sociodemographic profile of customers, patterns of use and consumption of certain products are just some of the statistical pattern responses that can be obtained, this translates into a "broad portal to the customer" and digital accessibility to citizens.
• Cloud Computing and connectivity, each citizen with an email is making use of its connectivity power, is making use of "the cloud" and has a virtual storage space that is often under-used. Remote virtual servers give the customer and the industry the great possibility of an "active presence" in a virtual way. You can execute tasks, you can receive information, you can modify data and "give orders", all by "remote control" through "virtual desktops" from home or from the office, because now "your office and work center" is hosted in "the cloud". In short, all the information you need and everything you want to see or run, you can have it wherever you are.
• Automation through "Autonomous Robots", "Simulation" environments and the "Internet of Things" (IoT) are fundamental tools that are already in place to create effective processes, test them through simulation in real time with the aim of " visualize "the results in advance, detect errors early and optimize the use of resources, among other things. The most important result is that this scenario is occurring in "simulation" or prototype before going to market.
• Integration system with employees at all levels, that is, vertical and horizontal integration of an entire organization. This includes the ability to monitor inventories and simultaneously interact with suppliers and customer requirements, all from a single platform.
• 3D Prototyping or Additive Manufacturing, we have heard before about layer by layer 3D printing without a previous mold or model; which in a way can be efficient in terms of production, to the point that "you can make parts at home."
This list is very short, but it has fundamental characteristics.

Advantages towards continuous improvement
• Greater accessibility, better traceability, inventory control and better perception of customer requirements.
• Vertical and horizontal integration at all levels.
• Effective, efficient processes and better quality in the products obtained.
• Significant improvement in waiting times for each order.
• Optimization of the use of resources.
• Reduction of errors in production lines and equipment, since it is possible to improve the predictions of maintenance routines.
• Implementation of "smart" production and manufacturing processes that will lead to a significant reduction in the dreaded workplace accidents.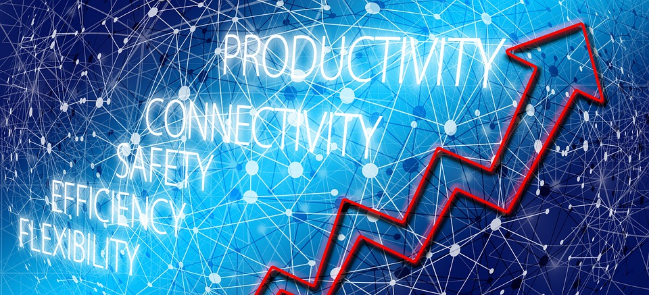 Free use Resource from Pixabay.
All these advantages are the most desired by any entrepreneur in their production or service line. In fact, all these advantages are perceived by the client, and the client becomes your ally at some point in your production process.

After this "walk" through the news of the Connected Industry, I conclude that connectivity and digital technology applied to production processes, focus us more on satisfying customer requirements and lead us to improve production, manufacturing and distribution chains , and this is a decision or a great leap that every company with a desire to update, and well oriented to improve its productivity must make within a short time.
If you liked this post, comment and let me know your opinion ..!
More information about Connected Industry in this link
"All the text has been written according to my professional experience as an engineer, university professor, researcher and developer of engineering projects."



Future reading