The Importance of Air in Human Existence - Part 1
No matter the condition we live in this present world we are, we can't deny the fact that we exist based on one of the important components surrounding the environment we live in.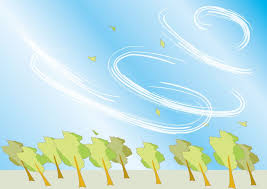 We can see that the human existence is tied down to air. In the creation of man, man is not only created without the components to make man exist or keep existing and one of the components is air. In my last post, I talked about the importance of oxygen in the existence of human living. So also as oxygen plays an important role in man's living, so also air also is not left out. In fact man can't live without air been present in our environment
No man living in this earth can survive without the existence of air. no man can live on this earth without interacting without making use of air as one of the living component to sustain his existence.
The reactions , chemical reactions that takes place in our body some of them are aided by the role air play in them. the transportation process that takes place in our body is aided by the component air also.
We are all familiar with how humans breathe, breathe without proper ventilation which in that regulation air must exist we will find it difficult to breath, and as you know when human find it difficult to breath we find it difficult to live and when we find it difficult to live it is a disaster for us because you might eventually find it easy to die
Thank you for stopping by to read my article.
If you actually like what you see😃😄😉,watch📷📺📸 and read📖📋 I would equally be grateful for an upvote♥️⚡ a very cool comment under my comment box or a reblog 🌀😏 for everyone to see ... and perhaps maybe you would like to follow me for more of my Post to show on your own feeds. Don't miss any of my Post.🔝. Special thanks to all who put big smiles on my face with Auto Upvote for always being supportive to me 💞💯.
Written by @mandate
Future reading