The newly announced Raspberry Pi 400 will be much faster than Raspberry Pi 4
The British company, Raspberry Pi, known for making cheap and basic computers, has revealed that the chips and other parts used to run its latest computer have been installed in the keyboard itself which is used for typing. In this way, users will only need to add one screen and a fully functioning computer will be developed, the performance of which has been compared by the users to the old PC. This computer is so simple that it costs only $70. Consumers can buy everything they need for a hundred dollars. These include USB mouse and cables needed to power the display and computer.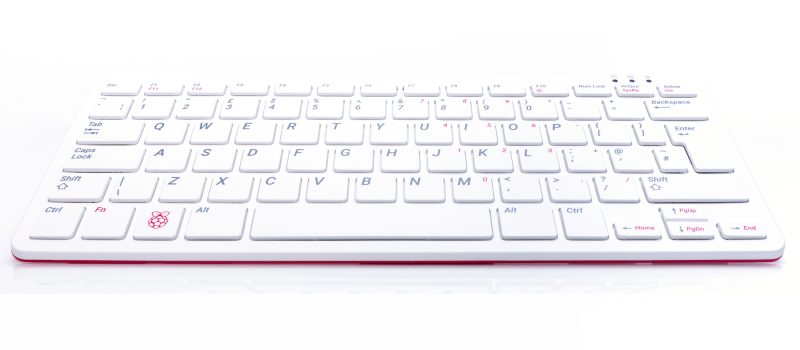 image source
The company said that this computer has been developed at a time when the use of Raspberry Pi devices in people's homes has increased during the Corona virus outbreak. Students and others needed such computers to read and work from a distance.
The company said that the new computer, named the Raspberry Pi 400, is based on the performance of the Raspberry Pi 4, which was introduced last summer. The new computer is 40 times more powerful than the original Raspberry Pi. But it was noted that there were problems with the original computer. Although it was very cheap, its structure was not particularly user-friendly as consumers had to install cables and other equipment themselves to operate.
Announcing the new device in a blog, the company's founder, Eben Upton, said that the purpose of making Raspberry 400 was to avoid these problems. He wrote: 'The traditional home computers, the BBC Micros, the ZX Spectrum, the Commodore Amigas and the rest of the motherboard were connected directly to the keyboard. There was no separate system unit, case and keyboard cable. There was only a computer power supply, a monitor cable and (sometimes) a mouse.
image source
The company said that the new computer is currently available in the United Kingdom, the United States and France. The computer will also arrive in Italy, Germany and Spain next week. And it is expected to reach India, Australia and New Zealand by the end of the year.
Upton said: "We are rapidly expanding compliance certification for other regions as well, and the Raspberry Pi 400 will be available worldwide in the first few months of 2021."
Thank you for reading! Stay Safe!👋😌
Resources:
https://www.raspberrypi.org/blog/raspberry-pi-400-the-70-desktop-pc/
Future reading