Upgraded my WiFi Speed now..
Last week I had talked about the plan to upgrade my broadband speed since I was getting low speed and it was about 10 to 15 MBPS. I spend some time understanding the available tariff plans as per speed now I have activated a plan that is too good for me and if gives me the speed of 100 MBPS. I asked my internet service provider to upgrade the plan and they did in 1 day. I have been using this high speed and am very happy with the speed I get. High-speed internet helps us to get things done faster and now based on my experience of last few days I can say this.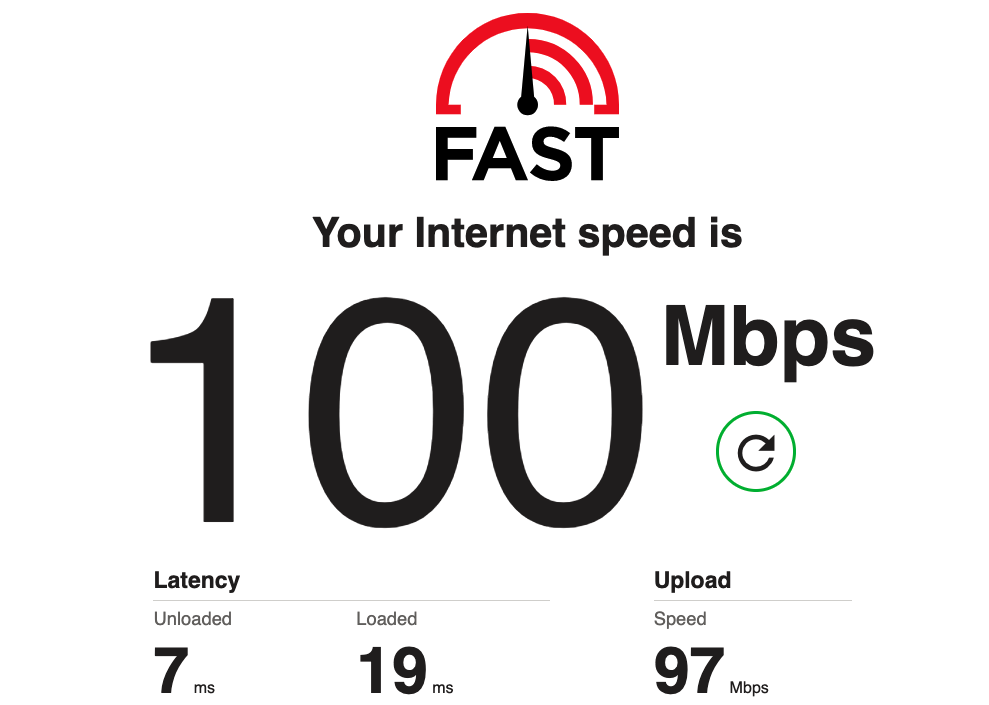 (data speed test done through https://fast.com and here is the snapshot)
I always prefer to have a fast internet connection and that one I had was good enough is the social media work that I do on the Blockchain because it does not require very high speed however not my office things are taking quite a lot because it requires higher bandwidth. Although I have been using these tools for the last two months and I was able to notice the difference since the earlier net was good but when I run official apps then it works slow and the only way to overcome this problem was to upgrade the speed.
I had a 20 MBPS plan earlier and now I have upgraded it to the 100 MBPS which is 5x of the earlier speed. Everything just runs faster and I don't need to wait anymore to get the download or upload done and its helping me save a lot of time. Its difficult to imagine a life without the internet and it has to be fast enough as well. Even for video streaming it need high-speed data and a dedicated internet connection as well to have seamless connectivity and now videos are working flawlessly with no buffering at all.
This plan will be costing me 1k INR and its about $15 which is fair and I don't find it expensive. It is unlimited as well I need not worry about data consumption etc and I can keep on using it as much as I can.
What do you guys think about it? Do you think that having high-speed internet helps and what speed of data are you using as of now.?
Thank you so much
https://milkyway.cs.rpi.edu/milkyway/team_display.php?teamid=179460
Future reading