Watering a green eggplant and watching it grow [email protected] (#club75)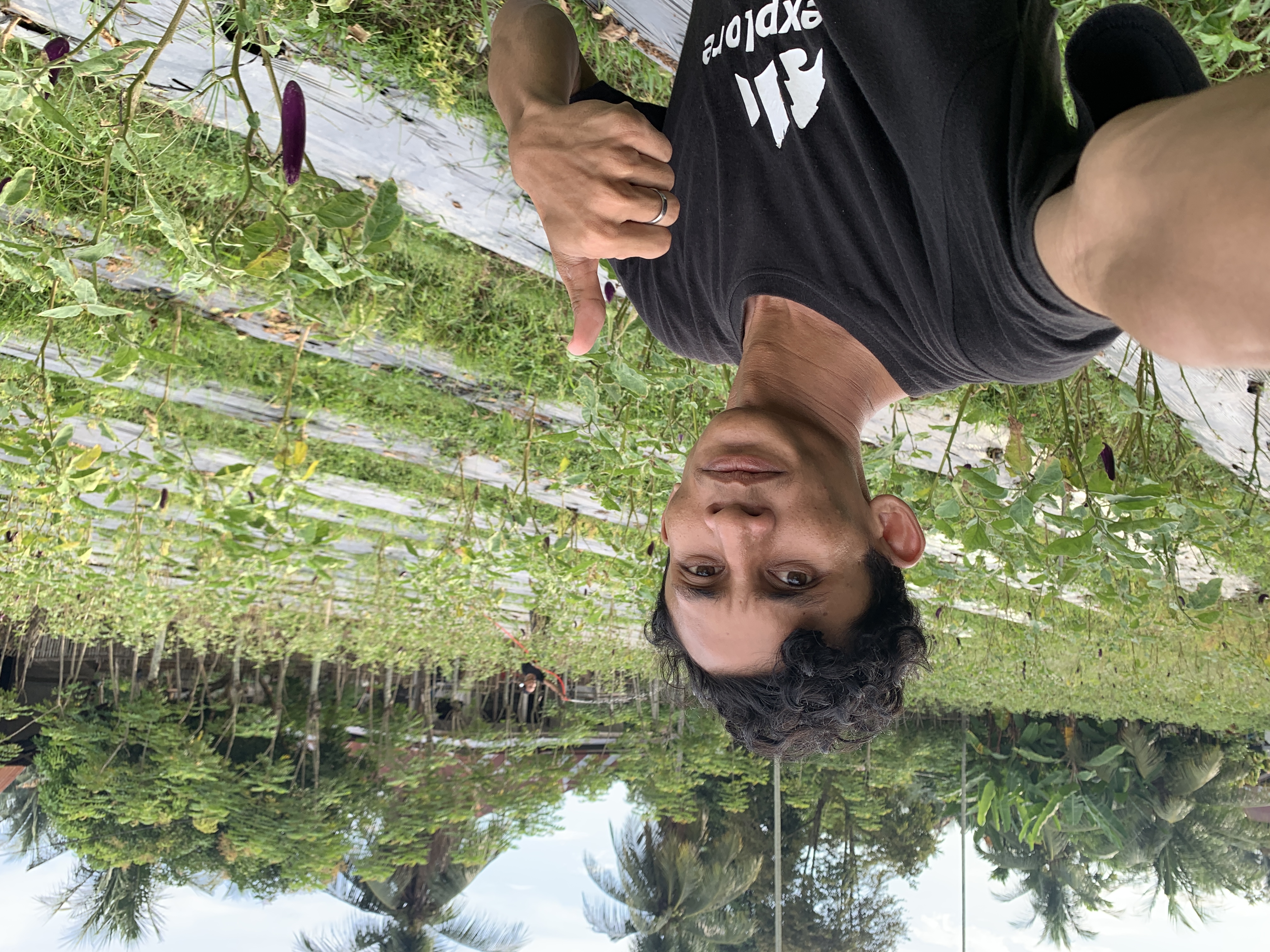 hello friends #steemjapan everyone How are you who are in this community, greetings from me to all of you, happy activities too, this time my post is still about plants, and my plant this time is with the theme watering green eggplants and also seeing the results growth
It has been almost 3 months of age that has grown at this time, the green eggplants that are usually planted can be harvested after they are 70-80 HST. The first harvest of green eggplant is generally after the eggplant plant is 70-80 days after the eggplant seeds are planted. The second harvest and so on, usually every 3-7 days.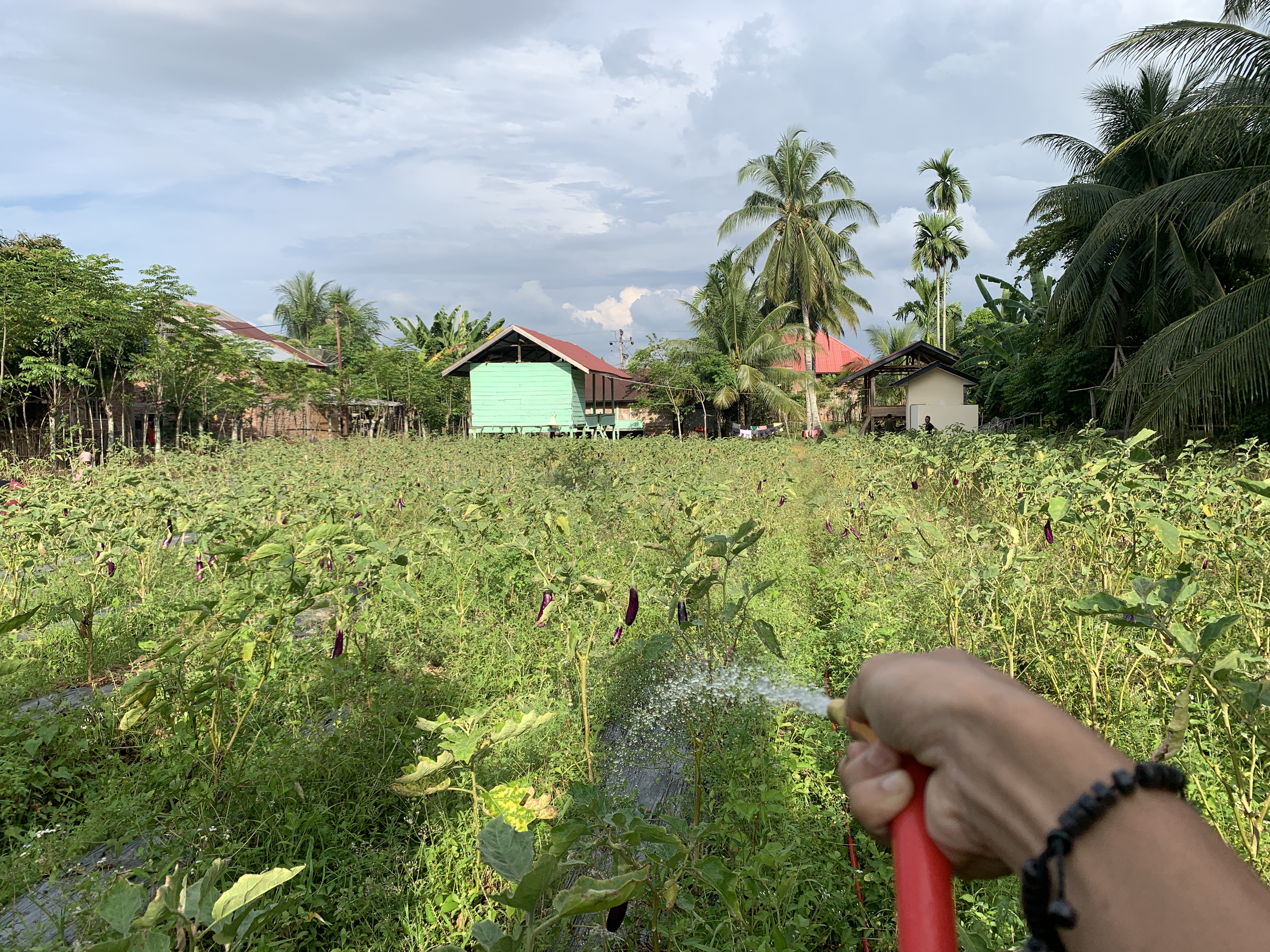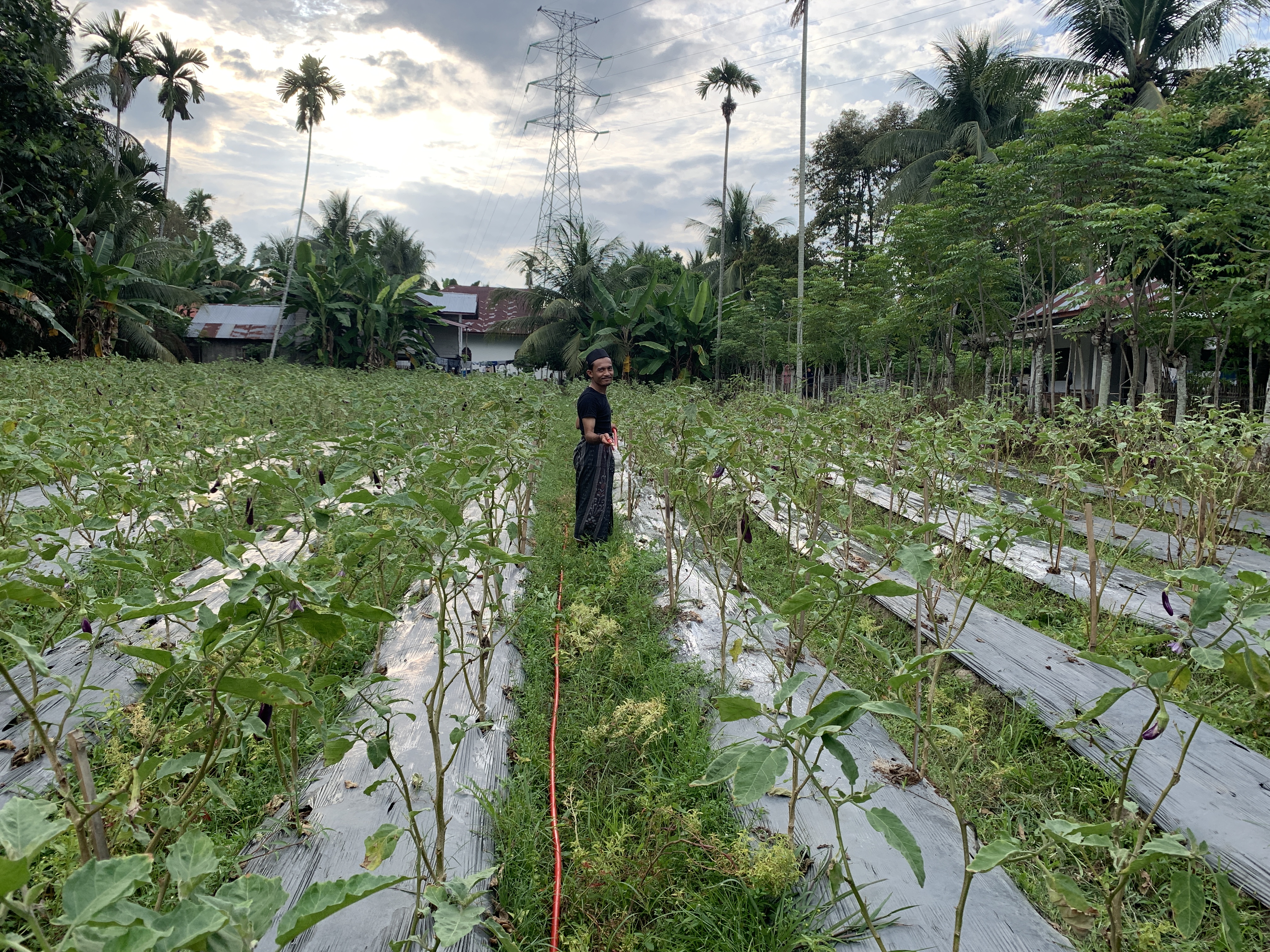 This fruiting time certainly cannot be separated from weather factors and conditions around the planting area. Purple eggplant that is ready to harvest usually has entered the age of three to four months. Purple eggplant plants can produce fruit actively until around the age of five to six months.
After several harvests with its current growth, the leaves on the green eggplant tree are starting to stop growing, plus the current dry season is in my own area, with hardened soil, that's why I pulled the pipe to water it so that it grows fresh again.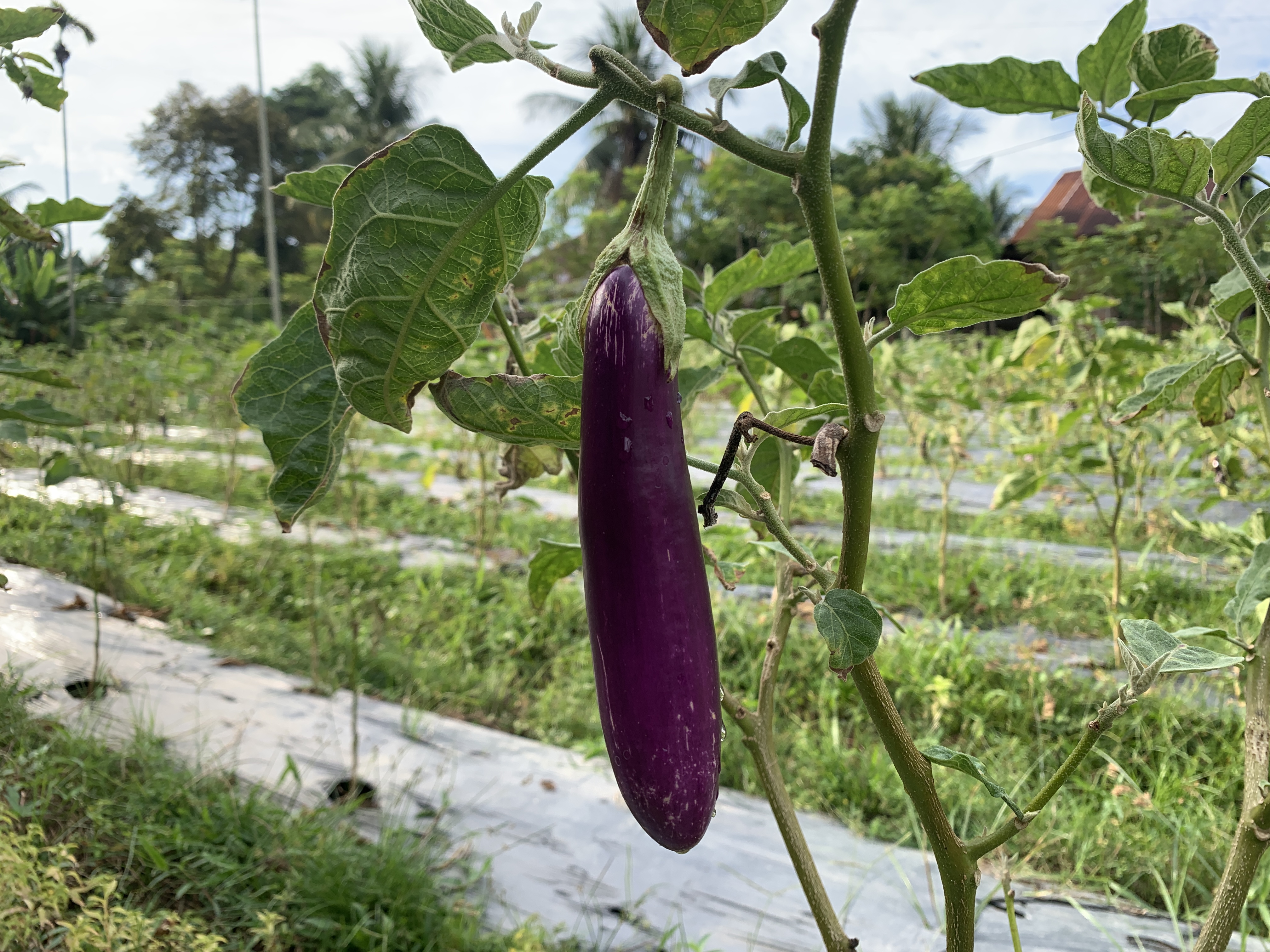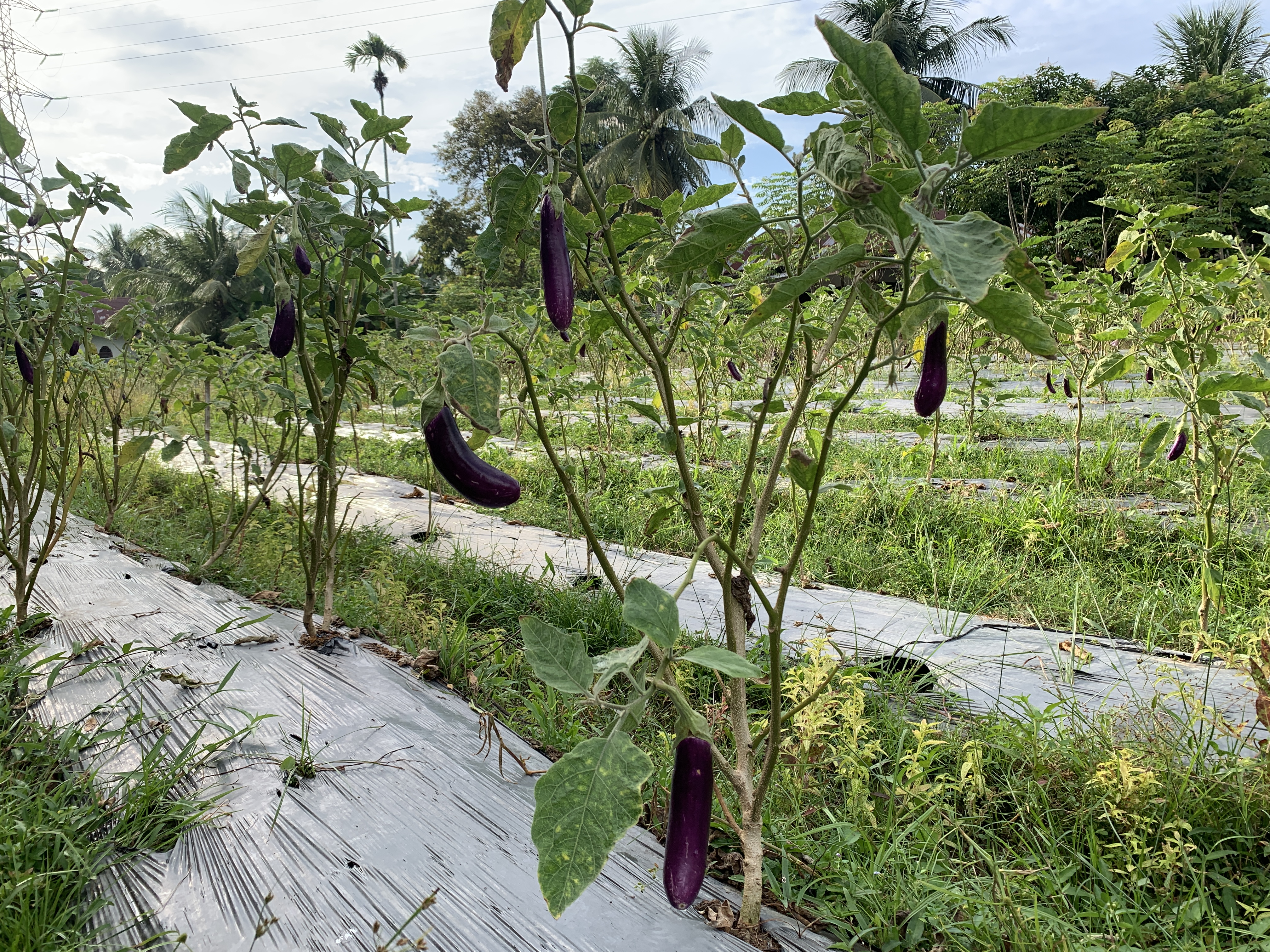 2 days before I did a follow-up fertilization so that the tree grew back, after everything was ready to be sprinkled with new fertilizer I watered again, this green eggplant which is approximately 3 months old may soon be able to uproot the tree, so as not to dispose of our tree water it again so that it can be harvested several more times.
Seeing the conditions that can still be harvested, and also the fruit that is still a lot, but unfortunately the leaves are starting to become unstable again like when they were still growing, a lot of green eggplant trees have fallen, maybe this all depends on the seeds that are not good at the time. first time planting.
For those of you, farmers, if you want to plant green eggplant, you should look for superior seeds so that when they are 4 months old the leaves don't fall as easily as I am experiencing today.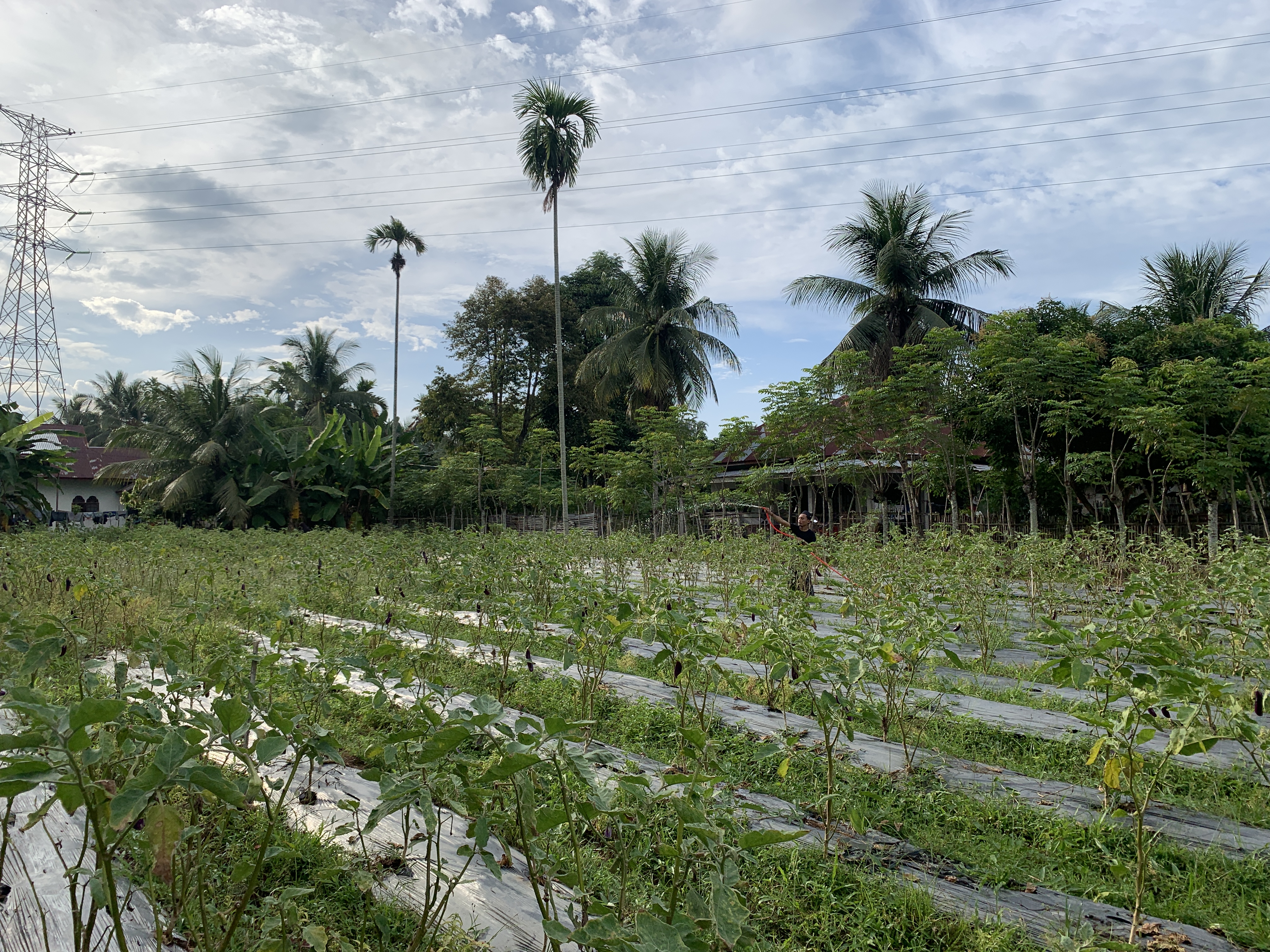 Thus my post this time about the green eggplant plant that I am taking care of, hopefully it will be useful for myself and also for those of you steemian who like farming, thank you very much to those of you who have wanted to read my plant post this time, see you in my next post , greetings from me @realworld23.
my greetings to the whole MOD community @tomoyan , @juichi,@yasu @ponpase and @malihafarhan
https://caramellaapp.com/soliria/3x2ELt5nh/use-a-temporary-email-for-subscribing
Future reading